Montgomery County Economic Development Corporation (MCEDC)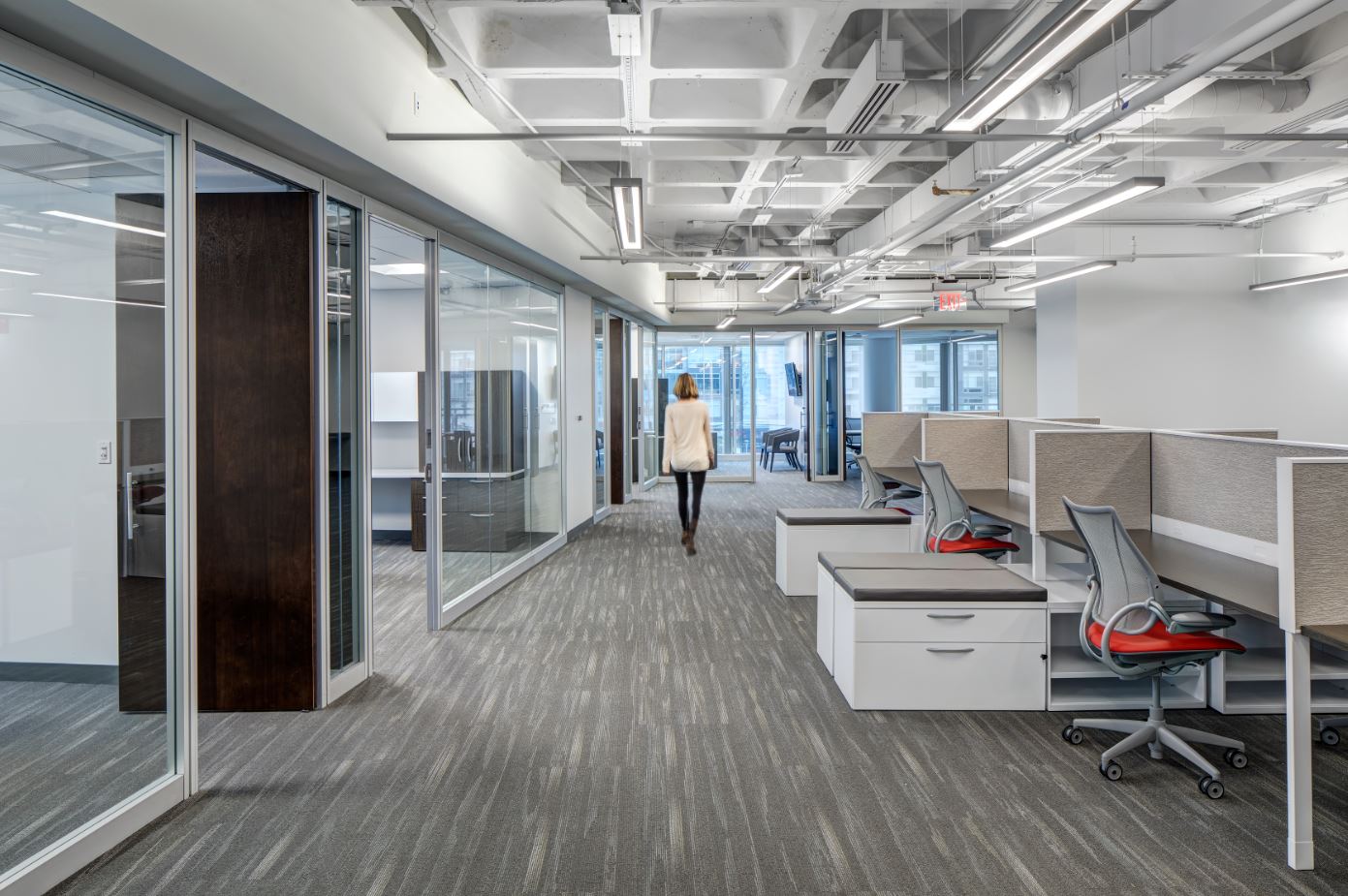 Montgomery County Economic Development Corporation (MCEDC) selected Coakley & Williams Construction for the interior demolition and renovation of their corporate offices in Rockville, MD. MCEDC is a 501 (c)(3) nonprofit organization created in 2016 to help promote economic growth in Montgomery County. Their mission is to accelerate business retention in the county by promoting it as a prime location for large and small businesses to thrive. They strategically connect business leaders with resources and market intelligence to fuel success.
The 8,256 sf collaborative space includes a reception, open office area, private offices, semi-private offices, huddle rooms, large and medium conference rooms, and a break room. Sustainable features include LED lighting, low/zero VOC paint, 100% PVC carpet tile backing, GreenGuard Gold Certified banquet fabric, and LEED Credited reclaimed Timber wood walls.
As a Montgomery County based firm, we are proud to have partnered with MCEDC to further promote the economic growth in our county.
Location
Rockville, MD
Size
8,256 sf
Partners
Owner: Montgomery County Economic Development Corporation
Architect: GTM Architects